August 25, 2012
Afternoon
We arrived at Consuelo, Camotes at around 10 am and immediately went to Mangodlong Paradise Beach Resort. A part of their services was the port-to-resort transfer so everything went smoothly. Their check in time is 2 pm. We had to wait for a few hours before we saw our room. We decided to go on the island tour instead of the following day.
Lake Danao Park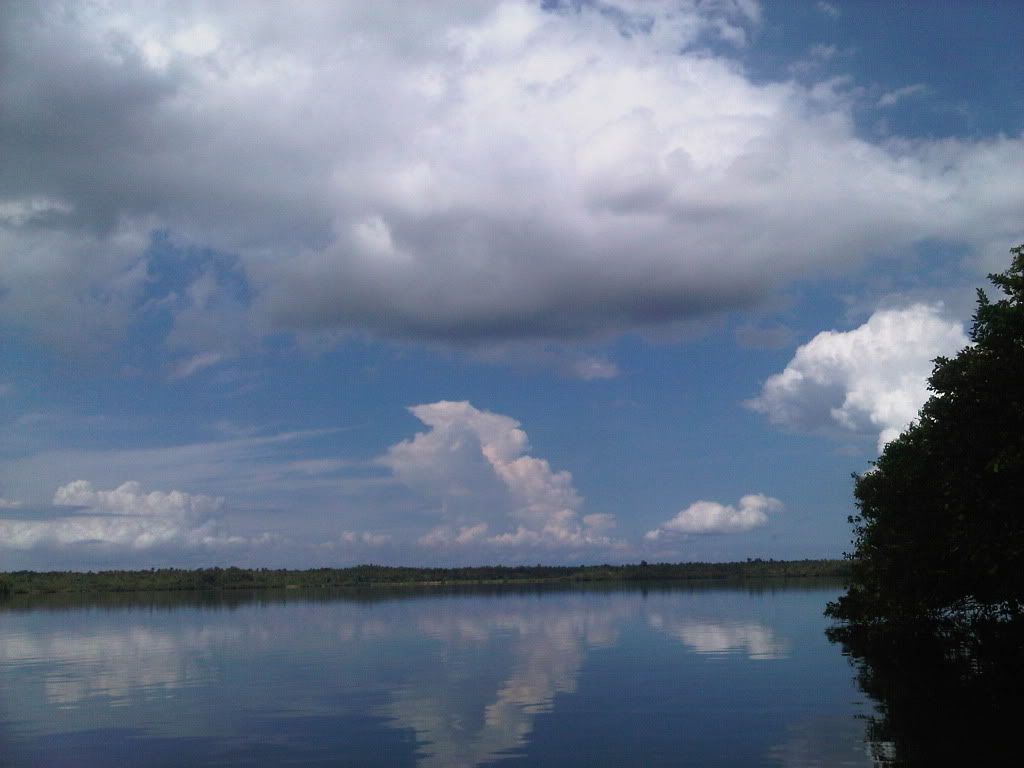 Lake Danao
I think the picture could not convey how beautiful the place is. Looking at the vast expanse of the lake made me realized that it can really be a bit spooky with its quiet and serene environment. You feel as if you are being dragged into the middle of the lake and then drown yourself in misery. (ooops) I guess that's why pinoys have lots of scary lake stories. Lake Danao even has its own legend. You can read about it because they put up a huge storyboard.
Kayaking would have been perfect but we're not experts so an accidental swim can be a possibility. (ew) A "mini-boat' can be rented but a group of tourist beat us to it so we decided to proceed to our next destination.
Bakhaw Beach
Bakhaw Beach
This is a public beach and I think there is an entrance fee of P20. Its long, beautiful sandy shoreline was so inviting. I loved it. According to our guide, most people come here in groups as the nearest accommodation The Borromeo Beach Resort cater to these type of visitors and rates are reasonable too. You need to bring your own food as there are none nearby and I also think they allow cooking which is good and economical.
Timubo Cave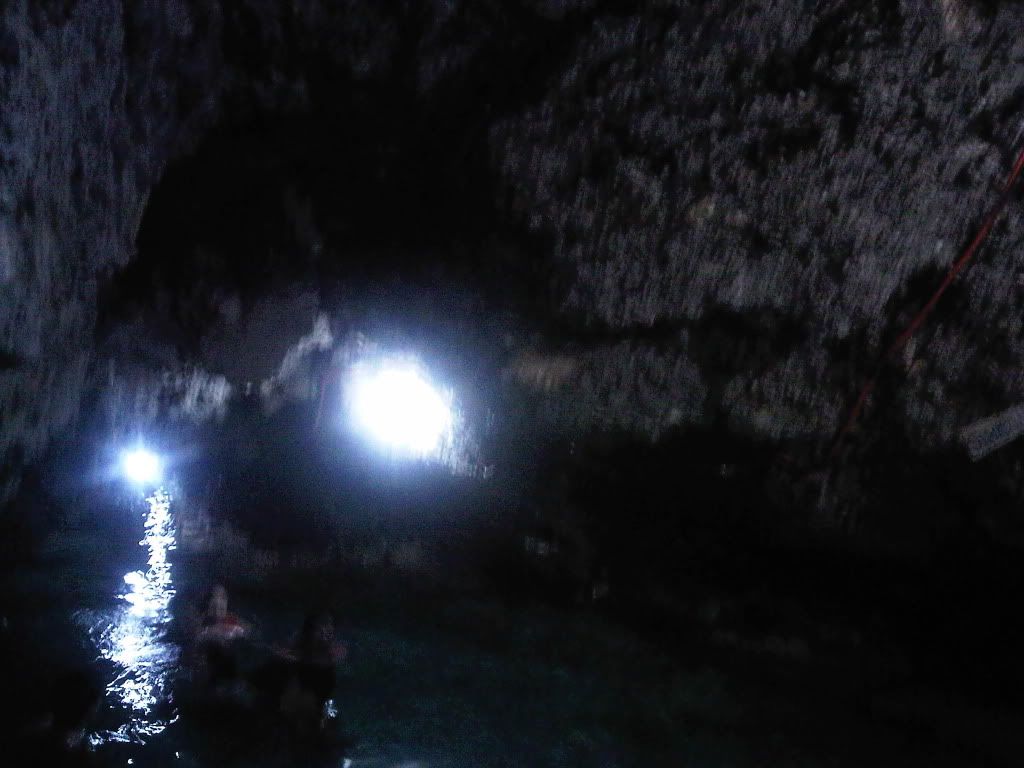 Yeah, I know the picture is poor and blurry but the cave is really lovely. It boasts of cool and crystal clear waters. If I have the chance to go back again, I would definitely take a dip. I was wearing a maxi dress and didn't bring any extra clothes so a swim was a bad idea. I didn't want to go through all the hassle really. The descent was not difficult. The cave has a stone walkway going down and lights that would show the way. As long as you're careful, it's perfectly safe. (of course)
Buho Rock
This is the first resort in Camotes. Our guide said most people come here because of the rock formations. (picture time, we love pictures) We didn't go down to see it more clearly as that would mean climbing back. (haha, lazy!). In my defense, I was already super tired with closer to 20 hours of being awake. Any exertion of effort would probably send me to the ground. Anyway, we stayed for a few minutes, looked at the beautiful blue-green sea and reflect on how life has been so far. Introspection and stuff. :)
Baywalk and the Agora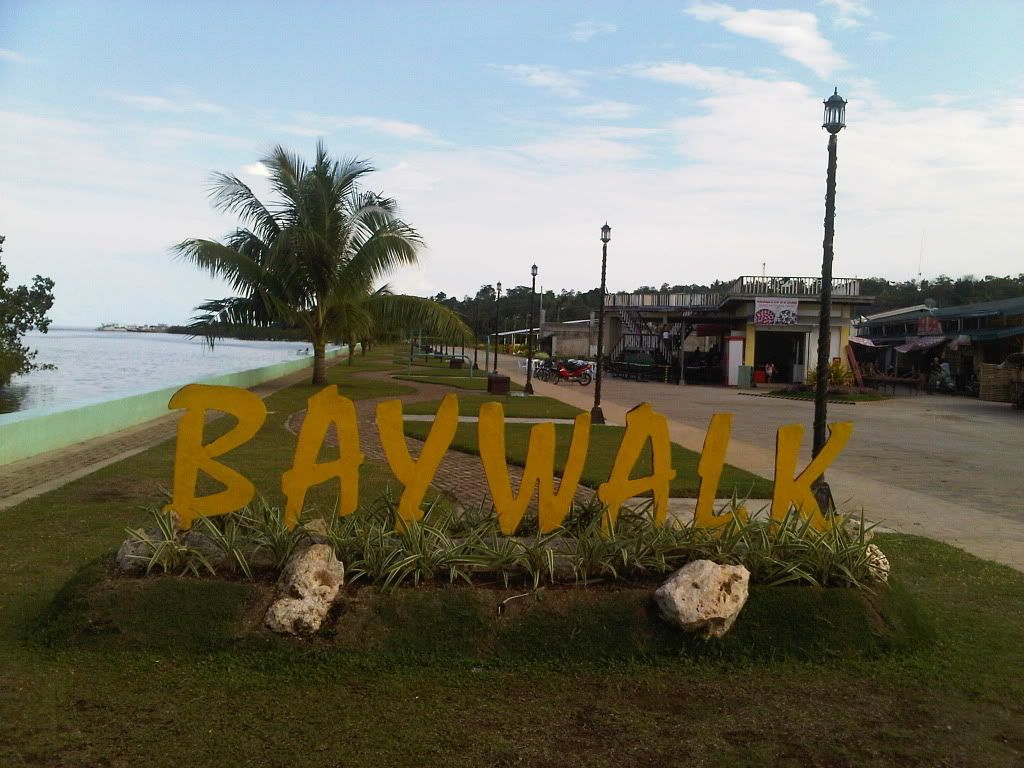 The Baywalk is the "Roxas Boulevard" here in Camotes.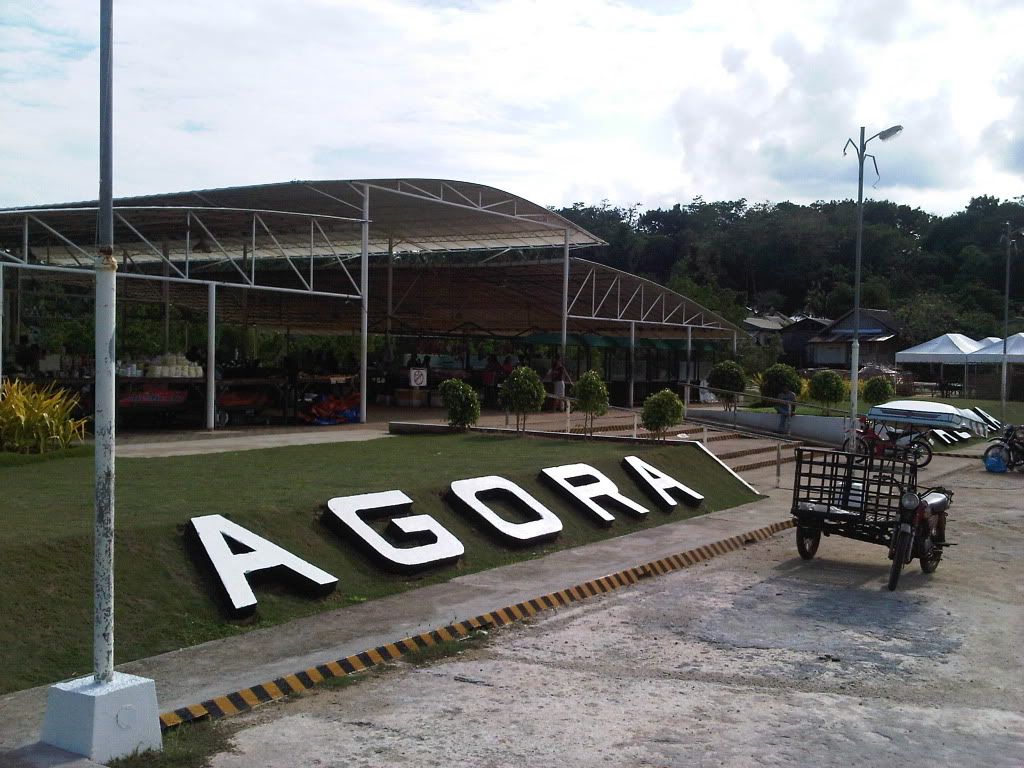 This is the perfect place to go on a date, walking hand in hand while talking about most probably some future stuff. If not that, one can always try the exercise bars. Show all the muscles. haha. Anyway, people come here for the grilled food during the evenings. After checking the Agora, we did not stay long and opted to eat at Santiago Bay instead.
Santiago Bay Beach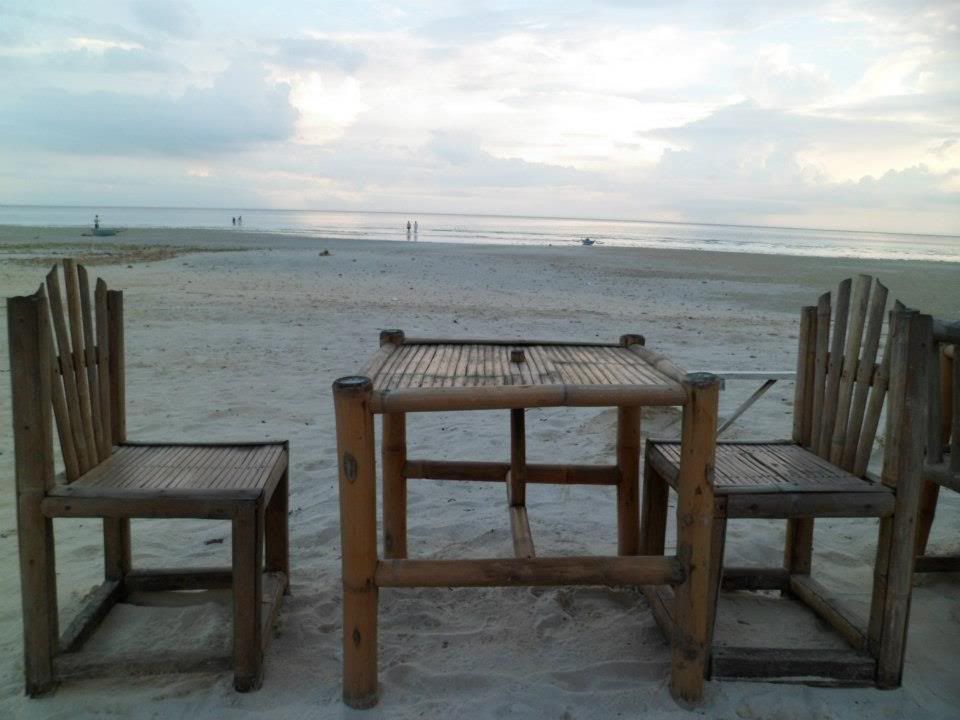 Let's have some coffee.
It's not the best picture there is but the beach is really lovely with its long stretch of creamy shoreline. Too bad the tide was low and we didn't get to appreciate its beauty. What I love about that afternoon was that there weren't many people around so everything was quiet, serene, cool and breezy. It was the perfect place to relax and eat after a tiring but rewarding tour.
Our guide recommended Pito's Sutokil to us which we naturally went to first. He said it's where the fresh and best fish are cooked. And maybe it is the best place to go but we didn't really like the location and other stuff so we transferred and ate at Nena's Grill and drinks. It is located at the center of the carinderias around. We were the last few people around so we had the place to ourselves. The food was really good and we were stuffed. They have excellent customer service too. There was light rain and they set up two big umbrellas to shelter us. All I can ever say after was "I am so busog." After we had our meal, we head back to the resort for some rest.
We paid our guide P1500 for the entire afternoon tour. He had a van which didn't have a good aircon to be honest, but I guess it was enough. We get to see a lot of places on our own pace. He was friendly and told stories about life in the island. We initially thought that maybe it was expensive but I think that was the standard price for a rented van in the island. The resort that we're staying in charges more and is limited to just three locations if i'm not mistaken. I guess the deal that we had was just the right price. Anyway, Camotes
is a good place for some relaxation. I intend to be back one day.